In order to keep the simulator in its best state we recommend you do the following things.
---
Cleaning
– Make sure all power sources are turned off to minimize any chance of injury to yourself.
– Use a microfiber cloth, or air duster, to keep it clean. Do not use any chemicals as it is very possible the paint on the simulator will corrode.
– Please be careful whenever you are cleaning in tight areas, below the seat and pedals, to prevent yourself from getting harmed.
---
Retightening
– There are components that must be periodically checked as it can get loosened from the constant movement of the simulator.
– As you use the simulator please check and retighten the bolts supporting the steering wheel servo, rear air dampener, and front the actuator clamps. Photos are shown below.
Watch the video about the part to be retightened
---
Refilling Air into the Dampener
– Please use the provided hand pump to refill air into the rear dampener if you feel or see the simulator tilted to one side.
– Twist the small red cap off and connect the pump.
– Pump as until both sides are at equal length
Watch the video about how to check rear air damper air pressure and inflate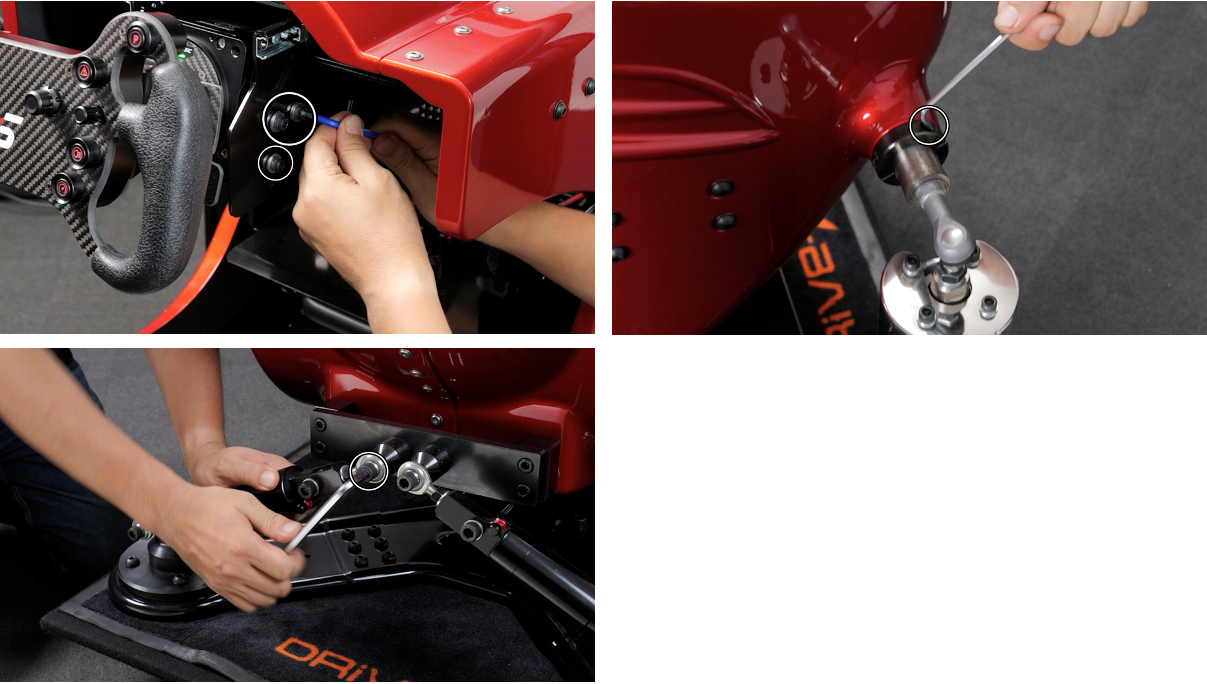 ---
Computer
– To prevent any possible fire hazard, make sure there is no build of dust on the computer.